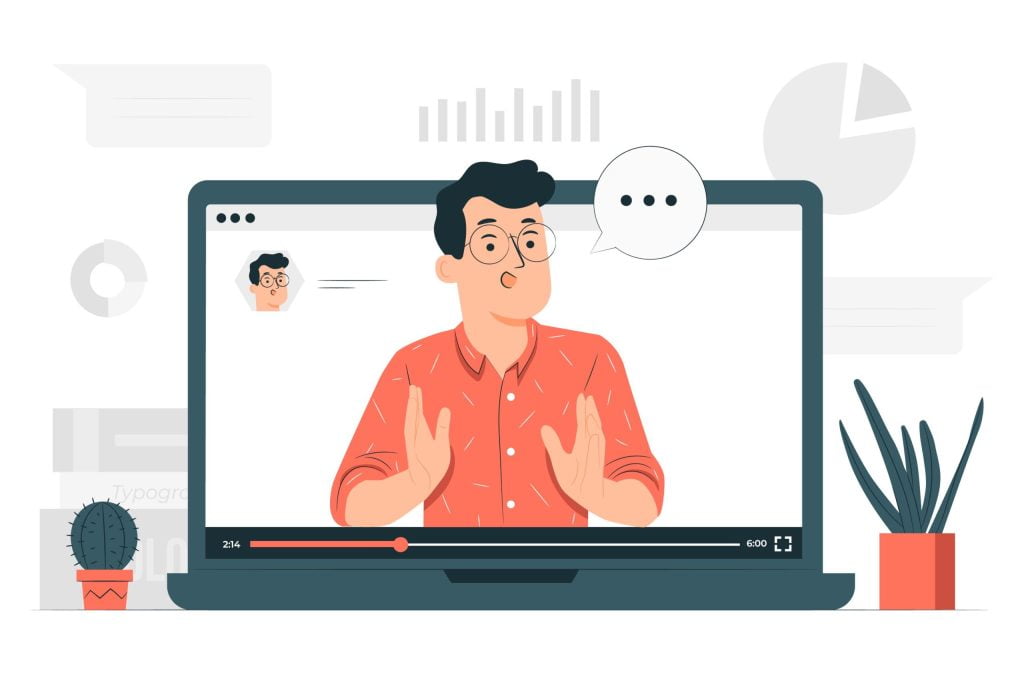 Table of Contents
Even with the recent economic challenges and uncertainties facing the tech industry, product management remains a highly sought-after and lucrative career path, with a growing list of people interested in the role. Therefore, product management courses and certifications are great assets for those aiming to climb the PM career ladder and separate from the pack.
However, there's a misconception that they're only useful for entry roles or people transitioning to a product career. A growing list of companies and institutions are offering courses for mid-career and senior professionals, with a wide range of topics and specializations for different career tracks.
Courses can be part of a lifelong learning plan to continuously develop new abilities and knowledge, and a product career is no exception. There's always a new product management framework, expert to follow, or skill to learn.
Keep reading for a list of leading courses and certifications for product professionals to consider in 2023.
What are product management certifications?
A certification is a title issued by institutions authorized to certify expertise and it doesn't involve getting a degree or taking classes (necessarily), it's about proving through tests that you are an expert on a certain subject.
Product management certifications are available for different career levels and it's a good option for those who are in an early career stage.
Benefits of certifications:
Stand out from other professionals;
Learn new techniques and best practices;
Grow your personal brand.
Certifications are not necessary to work as a Product Manager, but they can be a shiny item on a resume.
The best product management certifications
There are certifications for product marketing managers, PMs, UX designers, and other roles related to product development and go-to-market strategies.
To choose the best product management certification for you, consider your professional development goals and needs, plus how much money and time you can invest.
Here are a few certification institutions to check out:
1. Reforge
Reforge is a solution for Product and Growth professionals and it has over 20 training programs, for all career levels. In order to take the courses, you must first go through a selection process and if approved, you can enroll and become a member. They have a large network of product experts as instructors and mentors with a proven track record of success stories in startups and tech companies.
Let's check a few programs offered by Reforge:
Beginners
Senior Professionals
Data for Product Managers
Product Leadership
Product Strategy
Scaling Product Delivery
The Association of International Product Marketing & Management is one of the most renowned institutions in the industry and it offers a variety of certifications:
Certified Product Manager
Certified Product Marketing Manager
Agile Certified Product Manager and Product Owner
Certified Digital Product Manager
Certified Innovation Leader
Certified Brand Manager
The school is in compliance with all the general requirements under the ANSI/ISO/IEC 17024:2012.
AIPMM has a community that you can join to receive the latest updates and tips about product management tools. The annual fee starts at $125 and it gives discounts on certification exams. If you are a community member, the fee to take an exam is $395, and for non-members is $520.
If you wish, you may hire an authorized training partner to help you study for the exam.
3. Product School
Product School has 3 certification programs, one for each career stage.
Product Manager Certification: great for those who want to develop their skills, knowledge authority, or to get a first PM job.
Senior Product Manager Certification: developed for Senior PMs who wish to take the next step in their career and move into a leadership role.
Product Leader Certification: for people who wish to manage product professionals.
In order to get certified, you must take a course — there are a lot of dates, with different product leaders as instructors — and then take the certification exam. The average tuition is $1,599.50 / month, for a 2-month course + the exam test.
4. ProductHQ
ProductHQ is a great knowledge source for all career levels. The product training platform organizes free webinars and interviews with product experts, corporate training programs and it has available the following certifications for individuals:
Product Manager
Technical Product Manager
Data Product Manager
Platform Product Manager
Product Owner
Product Led Growth
Product Writing
In order to take the certification test you must first take a preparation course, that has 30 hours of content and the sign-up fee varies ($299, $350 and $499).
Product HQ also has a job section for product professionals.
5. Pragmatic Institute
The Pragmatic Institute has 30 years of experience in expert training and certification in Data, Product, and Design.
These are the available certifications:
Product
Product Management
Product Marketing
Product Master
Design
Business Strategy & Design
Influence Through Storytelling
Data
Business-Driven Data Analysis
Data Science for Business Leaders
The certification course and test price start at $1295, and the Institute has in-person and online options.
6. Product Development and Management Association (PDMA)
The certification issued by PDMA is the New Product Development Professional (NPDP). The test is held by Prometric and is composed of 200 multiple-choice questions chosen by the PDMA experts.
In order to apply, you must pay a fee of $200. Candidates must meet 3 criteria to be able to take the exam: education level, experience, and knowledge. The fee to take the exam is $250.
PDMA has a knowledge hub that can be used to study for the exam and members have access to exclusive content and events.
Check out a list of the 12 best product management courses and degrees from colleges and associations based on career level.
7. Co.Lab
Co.Lab is an online experiential school focused on helping Product Managers upskill their abilities. Since 2020, they graduated over 700+ career switchers and non-traditional product technologists. Co.Lab offers a variety of courses and has 3 Program Tracks:, Product Management, Product Design and Software Development.
Here are some additional information about some of their courses:
4-week Product Management Ideation Sprint:
Price: $500 USD (discounts & payment plans applicable)
Duration: 4-weeks
Format: 100% Online & Remote
Model: Cohort-based, Peer-led, & Community-assisted
Commitment: 3-4 hours of live group + solo work per week
8-week Product Management Bootcamp
Price: $3000 USD (discounts & payment plans applicable)
Duration: 8-weeks
Format: 100% Online & Remote
Model: Cohort-based, Peer-led, & Community-assisted
Commitment: 15-20 hours/week (minimum)
Beginner level Product Manager courses
Short-term introduction courses and product management certifications can be the best way to get an entry-level job as a PM. Here are a few courses to be considered:
1. Udemy
Udemy has accessible pricing, which allows people to choose more than one course. The classes are 100% remote and there are study programs about product design, UX strategy, digital product, data-driven strategies, and customer feedback.
2. Google
Learn with Google is a tool that has courses that can help professionals understand fundamentals that impact product development and management. For example, design thinking for innovation or Google UX Design certificate.
3. Linkedin
Linkedin's learning platform has courses in different languages and it also offers career paths and knowledge audios. A few topics covered are career path to become a PM, transition into the role, design thinking and product owner best practices.
Plus, any course you take will go directly to your profile!
4. MOOC Courses
MOOC is part of edX.org and it has a vast menu of free online courses for entrepreneurs, technology, marketing, UX, product, finance, and other subjects. For people interested in a product management career, there are options such as customer-centric innovation, design thinking, and digital product management.
This is an LMS that has 6 courses: market research, UX design fundamentals, metrics, tech fundamentals, User Research, and product management foundations. The Product Institute also has a program for companies that wish to leverage the team's knowledge.
Product Management Foundations is their most famous course and the enrollment fee is $1199. All the other courses start at $349.
Advanced Product Management courses
If you are looking for a way to progress in your career, to get a promotion, or a new role in high-level tech companies, advanced product management courses are the best option.
Let's see what top-rated universities have to offer for product managers:
1. University of California Berkeley
At UC Berkeley you can participate in a 5-day in-person program to get a Product Management Certificate. Prior to this, it's necessary to take a 6-week online class.
The training is specially designed for product leaders and among the focus areas are senior management best practices, product optimization, and Design Thinking. The curriculum is always up to date with the latest industry best practices and the executive program costs $7,950.
Dates:
Mar 20 – Mar 24, 2023;
Jun 5 – Jun 9, 2023.
2. University of California San Diego
UC San Diego has an amazing Product Management Certificate program of 25 weeks, being 12 weeks of fundamentals and 13 weeks of specialized knowledge: UI/UX, Product Design, Product Marketing, and Software Development and Metrics.
The tuition fee is $13,495 with potential scholarships. The bootcamp classes are fully remote, from 4:30 pm-7:30 pm (Pacific Time).
Dates:
Apply by April, 25th;
The bootcamp starts on May, 1st.
3. Stanford University
The Innovative Product Leadership: The Emerging Chief Product Officer is a 5-day program for senior-level executives to discuss innovation approaches, product frameworks, business cases, and strategic leadership.
The program is in-person and the investment is a $14,500 sign-up fee.
Dates:
Apply by July, 07th;
From August, 20th – August, 25th.
4. Northwestern Kellogg School of Management
Kellogg offers a product strategy online program for mid and senior-level professionals. The curriculum is focused on go-to-market strategies, agile product development, business model design, product growth, and product opportunities.
Dates:
Apply by February, 07th;
The classes will be available from February, 1st – April, 05th.
The course is also available in Spanish and Chinese, and the sign-up fee is $2,850.
Courses for Senior Product Managers and Product Leaders
1. Managing your PM career in 2023 & beyond
This is a seminar by Shreyas Doshi, in which he coaches senior product managers about career paths, management, and job search. All classes are live and taught by Shreya.
The January class is already full and he plans to have a new one in February or march. The course has a $990 sign-up fee.
2. Product Strategy Workshop
Gibson Biddle is a former VP of Product at Netflix and his Product Strategy course is available for $1,195. The workshop is specially curated for product leaders with over 4 years of experience and it will cover topics such as branding, product vision, DHM model, and product roadmap.
The workshop has an 8.7 rating, a world-class NPS of 73 and the sign-up price is $1,195.
What's the best course for Product Management?
When choosing the best product management course for you, it's important to consider not only course-related factors such as content, format, credentials, or even instructor experience.
It's also important to determine your specific career objectives and choose a course that aligns with your long-term goals, like an industry you want to work for, a specific skill set, or a role in Product Management.
By considering these factors, you can make an informed decision and choose the best product management course to help boost your career.
Take control of your product management career
Learning is key to a successful career and there are feasible ways to kick-start or advance a career in product with the aforementioned courses. Even when considering budget, availability, and other constraints, you can participate in great certifications from international institutions, and learn from top-notch experts from anywhere in the world!
Product management courses and certifications are not the only way to start or progress in a Product role, but they're a great way to improve skills and advance as a professional, showing real interest in this career path.
If you wish to learn even more, participating in conferences is a great way to learn and network. We wrote an article about the top product conferences to attend in 2023. Check them out!
Feedback Analytics Platform for a better product management strategy
Birdie helps product-centric companies better understand customers at scale to create product management strategies to increase acquisition, conversion, and retention.