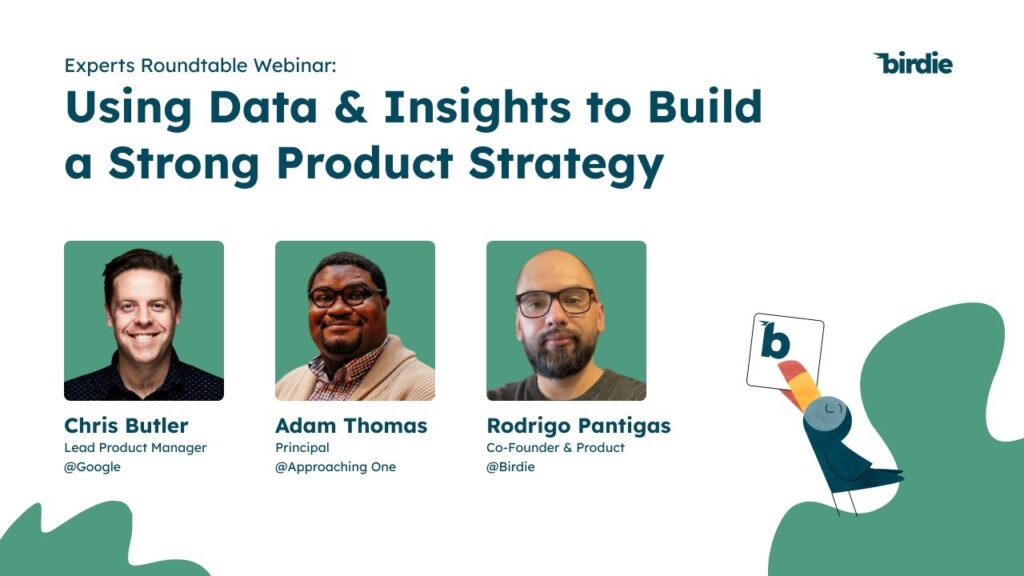 In many ways, the mobility industry aims to get people from A to B efficiently. While this objective remained unchanged since its inception in the early 19th century, innovations in the means of transportation have gone through a lot of changes. We're still (mostly) riding two-wheel vehicles, but numerous technological developments have advanced the industry, as well the role of customer opinion gained prominence in the innovation journey.
Product innovations in the industry came from better technologies – like the carbon fiber and aluminum wheel rims – or improvements in vehicle components – like clipless pedals and disc brakes. However, with the search for better urban mobility alternatives, other products like electric bicycles, e-Scooters, Hoverboards, and so forth came along.
Innovations in the sector don't go solely to better technologies but new forms of consumer behavior and consumption habits, and that's not even considering the changes during the pandemic. Better technology no longer means better products; it needs to assess customer opinion and fill their needs.
With the ever-changing market landscape and technological advancements happening even faster, companies are now recognizing the benefits of a dedicated spokesperson for products and their end-users in the role of Product Managers. But are product leaders in the mobility industry ready for the challenge?
How the innovation process in the mobility industry looks like
You have probably seen this before: companies end up with over-engineered products that exceed cost targets while failing to meet core consumer needs. That was the demise of some companies and the reason for epic product failures in the micromobility industry in the past. Despite the fact that some products were indeed innovative, they failed because the product development process was broken.
Physical product development is usually associated with a manufacturing process, which implies waterfall projects involving many stakeholders, meeting certain deadlines, and complying with contracts and production schedules with partners. That leads to Product Managers in the micromobility industry managing product roadmap the old way.
Benchmarking industries like Automotive, Motorcycle, and Consumer Electronics may help, but with growing complexity in customer behavior and different use cases, they fall short of bringing the insights product teams need.
Another common product innovation source was the Engineering and R&D teams bringing new ideas. But technology-based differentiation is disappearing, with companies catching up faster than ever before, even when adopting agile methodologies to increase speed to market. Even if you have state-of-the-art new technology, does your customer perceive any value in it?
With that much complexity and the fact that the initial investment for a product is risky, the direction of product strategies is usually handled at a much higher level. With that approach, leaders can only hear their peers and team members, unintentionally silencing their clients or misunderstanding them and making assumptions about what customers need.
This is why 95% of new products fail. Real, meaningful data is the only salvation for the many blindspots you still cannot see on your product roadmap.
A new approach to product development for micromobility vehicles
In the last decade, the rise of the Product Manager role in the tech industry was evident. They can work on MVPs, gather product usage data with analytics tools, and try different feature ideas to meet market demands. In the digital world, it is widely accepted to release an "unfinished" product for a small customer base and gather feedback in a constant improvement loop. These industries identified the product leaders as the liaison between the many stakeholders and someone who can simultaneously deliver consumer and business outcomes.
Changing micromobilty product culture
The micromobility industry can learn from the evolution of the Product Manager role and empower product leaders to play this critical role. It's time to act as conductors of a new customer-centric and data-driven approach to product development. The industry is too reliant on internal expertise to solve customer problems, leaving the end-user out of the equation more times than it should.
Once you start focusing on your customer opinion and begin collecting and analyzing the right data in the right way, you'll likely find it easier to make confident decisions about almost any business challenge, whether you're deciding to launch or discontinue a product, change your marketing message, enter a new market, or something else entirely.
Aside from that, data is logical and concrete in a way that gut instinct and intuition are not. By removing the subjective elements from your business decisions, you can boost your own and your company's confidence. This assurance enables your organization to fully commit, creating a positive loop of customer-centricity.
Listening to customer opinion is actually the best way for Product leaders in the industry to show their impact on the bottom line: rating and reviews are now the most important factor impacting online purchase decisions, followed by price, free shipping, and brand preference.
This is supported by McKinsey, which investigated the topic and discovered that even minor changes in star ratings can drive explosive growth for products. Depending on the category, we're talking about a 30 to 200% increase.
Product teams can impact a company's growth by concentrating their efforts on customer feedback. It's also a competitive advantage as more than 40% of companies do not use consumer ratings and reviews for product development, even after an increase in e-commerce sales gave customer opinion more weight and credibility.
Data-driven means customer-centricity
Being customer-centric also calls for a more data-driven approach to product development. The way customer opinion are voiced changed dramatically, even before accounting for the global pandemic. Most companies are still too reliant on market research reports as the only source of customers' opinions, but they tend to limit the scope. They don't respond to the velocity of today's market demands.
The world is a real-time, ever-changing product focus group. Knowing what are your competitors' individual customers are saying on an individual basis is good. But being able to aggregate those conversations to meaningful insights is 100x more valuable. Companies that deploy data intelligence through the entire product life-cycle make smarter and better business decisions.
Meaningful customer insight must be harvested in their natural habitat – between the lines. The best way to listen to customers' opinions is where they are already voicing their raw, unsolicited opinions: category forums, e-commerce stores, customer service tools, etc.
Too few appreciate how valuable it is to use cutting-edge AI to analyze millions of consumer and competitive data points, generating granular, actionable insights and recommendations that directly answer key business questions across the different product lifecycle stages.
Because the internet is the most fertile ground for interaction, Artificial Intelligence can be a Product Manager's best friend by delving deeply into online forums, site reviews, and other forms of communication. AI helps to collect relevant information and then interpret it in useful ways so that brands and companies can reassess their strategies as needed, pivoting news ideas and launches.
Companies must harness real-time consumer data to produce actionable insights that inform a willing product lifecycle performance and experience, or else they will fall behind the competition. Making a conscious decision to be more analytical is the first step toward becoming more data-driven. While this may appear to be a simple task, it requires practice, but you can take a shortcut with the customer's opinion.
How customer opinion helped a micromobility company accelerate innovation
With an accelerated growth rate and the expansion to additional retail channels, a cycling manufacturer known for innovation needed to launch products in a shorter cycle and fend off the competition. With higher volumes of data and less time available to make decisions, challenges related to product development and quality control started to arise.
The company then decided to unify all of its different sources of customer opinions into one single platform that would manage and analyze those conversations to automatically generate insights about the products, categories, channel partners, and service experience.
With Birdie's Product Intelligence Platform, the company was able to dive into product aspects that ranged from performance to design in order to better understand how their products were perceived by their customers and against their competitors, creating a market snapshot that led to strategic product decisions regarding new features to be prioritized for new product development.
The company was able to gather indisputable data that led to critical changes in launch strategies, feature prioritization, and manufacturing, quickly finding consumer insights with more efficiency.
Only through the ability to access deep, granular data will your organization be able to act upon these insights. Companies looking to grow above the competition must understand what consumers want today and in the future.
Product leaders can benefit from Birdie's platform to improve product lifecycle performance and experience with real-time, actionable insights from customer opinions.
Feedback Analytics Platform for a better product strategy
Birdie helps product-centric companies better understand customers at scale to create product strategies to increase acquisition, conversion, and retention.